Afrobeats in the Garden @ Studio 338
Afrobeats in the Garden @ Studio 338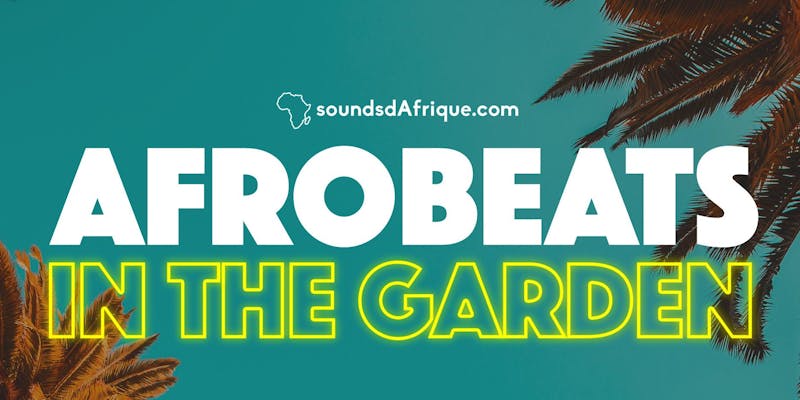 As we experience one of the hottest summers on record, allow us to host you in the Garden of Studio 338 on Sunday, 2nd of September.
Join us in the awesome Garden for cocktails and a sizzling BBQ whilst you enjoy the sunshine.
It's certain to be a glorious day, but even if the British Summer does have its way, our covered sections will make sure the good vibes continue. No matter the weather, don't miss out on the chance to party all day (12.00 pm – 10.30pm)
Line up: Dj Unbeetable and friends You can expect summer vibes with games like Giant Jenga, Connect Four and Limbo in the afternoon surrounded by Suya & Asun, Jollof Rice and Jerk Chicken.
Last entry is 8 pm! // With or without a ticket
Tickets available at the door!
NO ID = NO ENTRY
Sounds D'Afrique offers you events at the best Afrobeats Clubs in London, United Kingdom that makes London nightlife fantastic. We provide you with the ultimate Afrobeats clubbing experience at the top African Clubs in London. Visit our site to check out our upcoming Afrobeats events in London.
#Afrobeats #AfrobeatsclubsLondon #AfrobeatspartyLondon
Studio 338
338 Boord Street, London, SE10 0PF